Romantic Studio Gite B&B

UTLT ~ The Cool Place to B & Be!™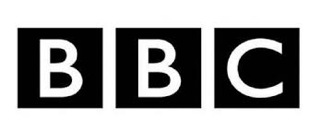 As featured on BBC's Escape to the Continent
Nestled in the courtyard, you can be as independant as you like in this lovely space which links the house to the barn.
Cosy for two adults, our studio gite can take a couple of small children on the sofa bed too if needed. There's a lounge, a mini fridge, a double gas ring stove and shower room. The beds can be arranged either as a double or two singles ~ ideal for friends travelling together who are close, but not that close! Complimentary bath robes, hairdryer, teas and coffee are all available for your use.

There is the possibility to self-cater if preferred. Please note that all self-catering is strictly vegetarian or vegan please.

The studio gite is entirely at ground level.


See our Tariff Page for prices and packages.

Follow Us on Facebook for our day-to-day news, events and all things bloggy!
Testimonial:

"This has been an absoutely amazing experience. There was nothing missing ~ everything had been taken care of. Many thanks for the pur food, lovely gite, stunning view, great massage and for all the warmth you brought to our stay."

.....Amanda & Nick
Testimonial:

"One word describes my 5 nights at UTLT ~ sublime! This is a gastronomic extravangance for the heart, tummy and soul. Together you and Sean complete this intoxicating place, nuturing and nourishing your guests, or as I feel now, a friend."

.....Joanne
Testimonial:

"Thank you for sharing your wonderful paradise with us. Our whole stay has been truly inspiring! The view, your food, the stars, your stories, and my incredible massage. We are sure to return."

.....Victor & Wanda