Take your pick of our Accommodation

UTLT ~ The Cool Place to B & Be!™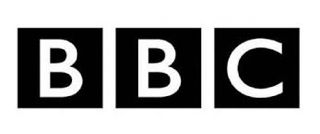 As featured on BBC's Escape to the Continent
Traditional and rustic en-suite bed and breakfast; a studio gite holiday where you can do your own thing; barefoot romantic dormitory-style luxury on a budget in the barn bunk-house; or for something totally different, vintage glamping in our 1977 VW Kombi camper van or glamour camping in a unique tipi lodge. Click on a link or a photo below and simply "Take your pick!" Continental or Cooked Breakfasts and Vegetarian or Vegan Evening Meals are available with advanced booking.



En Suite Bed and Breakfast

Join us 'en famille' in our spacious home full of character, staying in our large en-suite double / twin room.
Open all year round.



Romantic B&B Studio Gite

Be as independent as you like in our rustic gite. A cosy space with a big feel and the advantage of breakfast at the house.
Open April to November.



Beds in the Barn

Our dormitory style accommodation is funky, frivolous, friendly and fantastic fun! Barefoot bunk-house luxury on a budget!
Open May to September.



Tipi Camping

Get back to nature and reconnect with the land in our beautiful 14ft hand made Tipi Lodge which comfortably sleeps 2.
Open June to September.
Start the day by choosing either a Continental Breakfast with organic cereals, warmed croissants or rolls, fresh organic fruit, a shot of fresh juice, teas or a cafetiere of coffee, or opt instead for the more substantial option of a freshly Cooked Breakfast with rolls, fresh juice, teas or a cafetiére of coffee. You can prepare these yourself of course if you're self-catering, otherwise we'll arrange a time and your preferred breakfast option each day.

Free WiFi, all-day teas and coffee, adapter plugs (UK) and hairdryers are available wherever you choose to stay. A summer kitchen is available for shared storage of food and drinks and there is also the possibility to self-cater in both the studio gite (included in the price) and the barn (at a small additional fee) if preferred. Please note that all catering and self-catering at UTLT is strictly vegetarian or vegan.

If you would like to include a Veggie Masterclass a Digital Photography or Knife Making course or receive Massage Treatments during your stay, please mention it at the time of booking to discuss the possibilities.
Under the Lime Tree facilities include a pool table, a shared fridge, a variety of board games as well as a set of boules, hammocks, swings, woodlands, river access points, 25 acres of open space and plenty of privacy!

At the end of the day join your hosts Nikki and Sean for the evening vegetarian meal and share in our eclectic mix of music, books and conversation and hopefully, A Night With The Stars! Or stay on site and hop in the hot tub, have one of Nikki's Massage Treatments, take a stroll to the river, a ramble through The Woodlands or just sit and enjoy your holiday as only you know how!

See our Tariff Page for prices and packages.

Follow Us on Facebook for our day-to-day news, events and all things bloggy!
Testimonial:

"We still can't believe we discovered your hidden gem. What a stunning home you have! As we walked round the property, we couldn't help noticing all the charming details that made us feel warm and welcome. Your massage was a perfect touch to our honeymoon weekend and WOW! your food was amazing. Merci beaucoup! "

.....Rémi & Mary
Testimonial:

"From the moment we walked through the door your wonderful home just radiates with warmth and welcome. The food was out of this world with wholesome goodness. And the hot stone massage was so, so soothing and relaxing, I felt like I was melting away. It's been fantastic. "

.....Yvonne, Nicky, Michele
Testimonial:

"Paradise is the word that comes to our mind. Thankyou for sharing it with us. You both make it seem so effortless! Fantastic food and good company. We feel refreshed and recharged and ready to take on the world outside again. Thanks for everything."

.....Glynn & Pearl