Massage Treatments with Nikki

UTLT ~ The Mindful Place to B & Be!™
The Holistic Spa Treatments offered at Under The Lime Tree are a great way for you to relax and become mindful of your sacred "me" time that is so important to your wellbeing and sense of self. There's something for everyone here, so it doesn't matter if you're male or female, young or old, living locally or visiting from abroad, because we all need to find the time to stop, take stock, and recharge our batteries. Don't wait for illness or injury to take hold, or for stress to set in, or occasional bad habits to become the norm, book yourself in for a dedicated treat that's meant just for you! Whether you are staying as our B&B guest or visiting for the day, advanced booking is essential.
The Magic of Massage
I first experienced the magic of massage whilst in Bombay during a year-long world trip in 1989. I'd never had one before, I didn't know anyone who'd had one, and it only occurred to me to try because I had an hour to kill before my overland bus journey through India to Nepal. Those 60 minutes changed my life forever! I had my Eureka! moment on the table and knew from then on that I wanted to become a massage therapist. Several full moons have waxed and waned since the days of my late twenties, a couple of decades have passed, but I still get as much enjoyment out of giving and receiving massages as I did back then. My first diploma, in Holistic massage and Anatomy and Physiology, is dated 1995. Since then I have achieved Master level as a Mindfulness Practitioner in 2018 and Reiki Master Teacher in 2019.

The awareness of, the need for, and the protection of one's mindbody system is crucial in today's demanding lifestyle. Give yourself a short wellness treatment and bask in the glow of wellbeing for a long time afterwards!

If you're in need of more than just a massage, then why not book yourself in for a Well Being Break to truly benefit from a short personal break designed to last a lifetime!

I have been a "LaStone" original hot stone massage therapist since 2000, I am a Shiatsu practitioner and a Reiki Master. It's hard to leave out the pressure points during a hot stone treatment, or ignore the principals of Reiki during any kind of session, or forget the connectedness of our body, mind and spirit, so over the years, I have learned to creatively combine all the techniques and therapies I have studied with invaluable lifestyle skills and lifelong experience to give you a unique treatment that is truly holistic and dedicated to your physical and emotional needs. Contact Me now to discuss your needs and arrange an appointment.
Holistic Treatments ~ A Personal Touch
Hot Stones:
1 hour luxurious full body or 30 minute magic holistic treatment using pre-blended oils, at least 35 specially selected hot stones and several towels.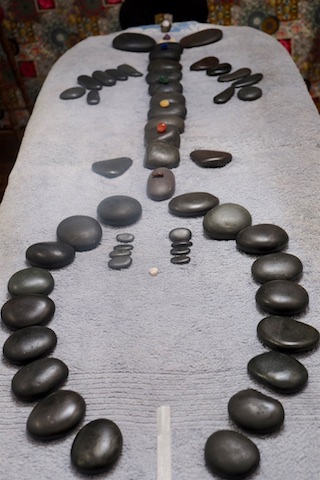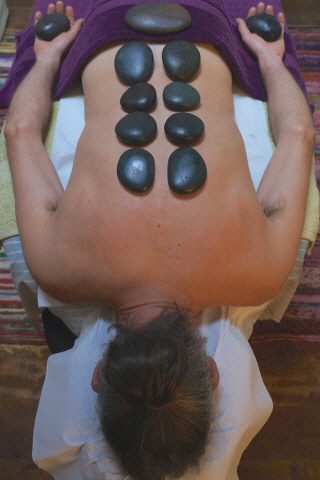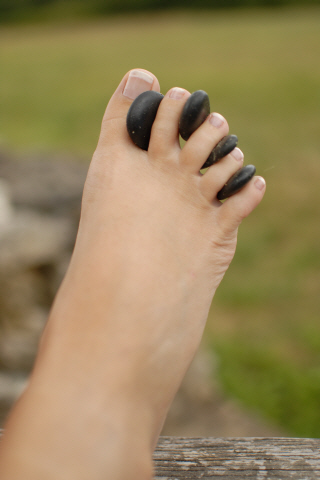 Shiatsu:
1 hour luxurious full body or 30 minute magic holistic treatment which takes place fully clothed on a futon mat on the floor.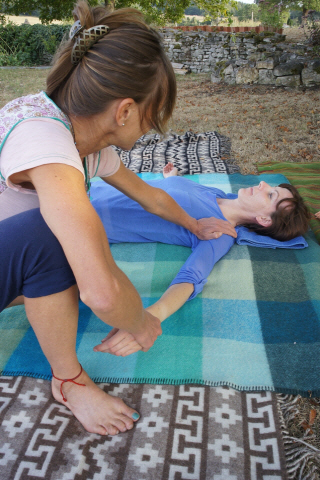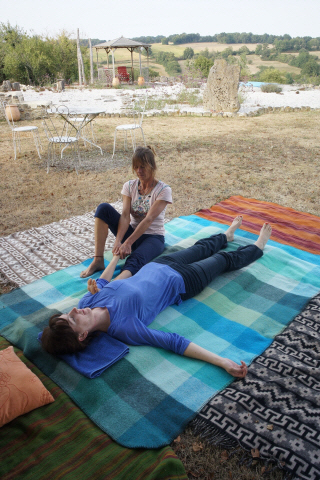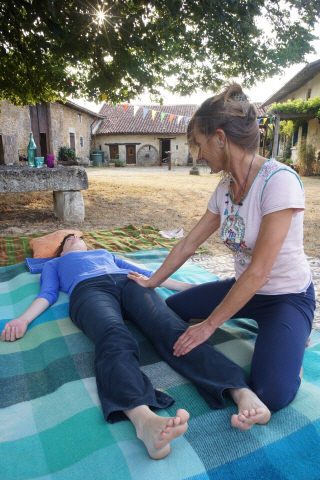 Seated (Indian Head) Massage:
30 minute magic back, shoulder, neck and head massage which takes place fully clothed in a specially designed ergonomic chair. No oils are used.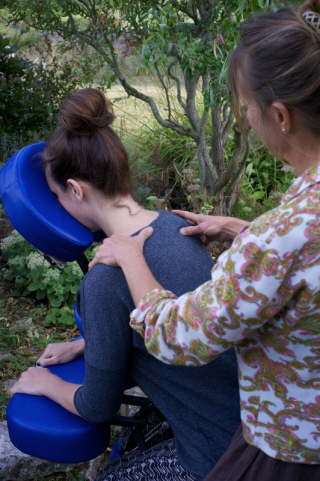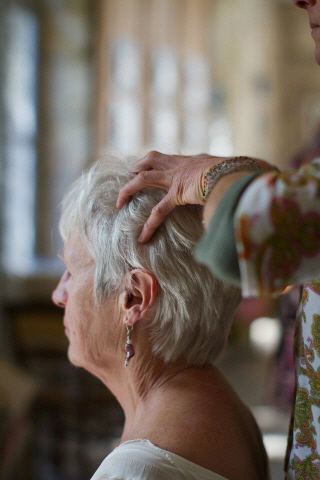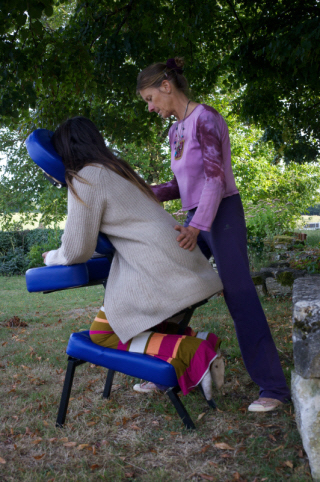 Reiki:
1 hour luxurious full body or 30 minute magic holistic treatment which takes place fully clothed using both a hands-on and hands-off approach. No oils are used.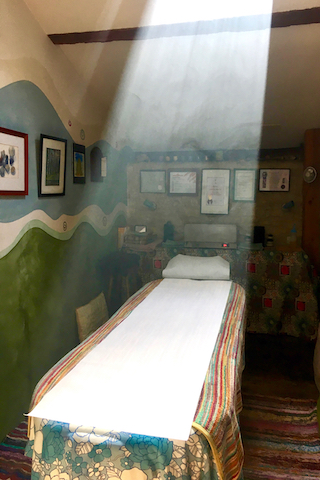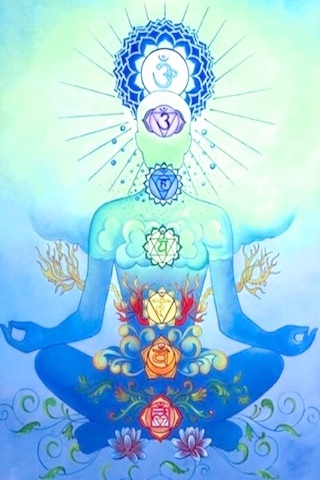 Please see the attached Treatment Descriptions Page for more information.
The 'Feel Good' Factor ~ Relax your Mind, Revitalize your Body
Regular treatments can...

• reduce stress
• eliminate toxins
• improve energy flow
• promote muscle toning
• boost the immune system
• help with chronic pain management
• increase blood circulation and lymph drainage
• help repair damaged muscles, tendons or ligaments
• release (unknown) emotional blockages built up from the past
• empower you to deal with life's unpredictable events confidently

...leaving you with a deep sense of peace and well being long after the treatment has finished.
Gift Vouchers
Indulge others with a Gift Voucher! Great Birthday or Anniversary treats...

Why not give the gift of a massage treatment to a friend to help them celebrate a special occasion or simply because they're a good friend and you love them to bits! Gift Vouchers are available from 25€, which is a minimum 30 minute treatment.

Gift vouchers are emailed to you in 'pdf' format so that you can print and present them yourself. Contact Me now to arrange one today!"
See our Tariff Page for prices and packages.

Follow Us on Facebook and Instagram for our day-to-day news, events and all things bloggy!