Gourmet Vegetarian Food in France

UTLT ~ The Cool Place to B & Be!™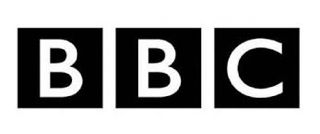 As featured on BBC's Escape to the Continent
Being vegetarian or vegan and being in France is at the best of times difficult. There is still no concept of "What, no meat? no fish?" in this part of France, so as an accomplished and published freestyle vegetarian and vegan cook, Nikki caters to local and international clients and UTLT has become the go-to place for veggie and vegan food in the Charente. You don't have to be veggie to stay with us though ~ come anyway and get your 5 a day!






Click an image to read the full back cover or Contact Me for a signed and dedicated copy of my recipe book(s).
Breakfast
Book a Breakfast to suit your taste buds! Have a typical Continental start to the day with organic cereals, warmed croissants or rolls, fresh fruit and much needed tea or a cafetiere of coffee, or book instead a Cooked breakfast of eggs from our own chickens, tomatoes, mushrooms, wraps, healthy home-made burgers or other such delicious delights that might be on the menu!
Table D'Hôte Evening Meals
Whether you've spent the day chilling or sight-seeing, join us for a nutritious, delicious 3 course vegetarian or vegan evening meal to make your mouth water! From Organic Plot to Cooking Pot, its our own home produce wherever possible fresh from Our Vegetable Garden, or from local farmer's markets. Simple, homemade, innovative, tasty, colourful, balanced and above all, seriously satisfying, these are meals you won't forget in a hurry! Book an Apero course to start, or a cheese plate before dessert, or a meal on arrival, and don't forget to arrange other meals during your stay!
Special diets easily catered for:
• Gluten free
• Dairy free
• Nut free
• Wheat free
• Detox
• Raw
• Paleo

If you have any other dietary requirements, please don't hesitate to get in touch.
Veggie Masterclass / Do - it - Yourself Dinner
Bring a friend or two, or come on your own, and join Nikki on a bespoke Veggie Masterclass day, or an afternoon Do - it - Yourself Dinner, and learn how simple it is to create balanced veggie or vegan dishes packed with flavour, bursting with colour and seriously satisfying. Veggie Masterclasses are from 9.45am through to 4.30pm. We'll cook an informal lunch together, enjoy it with a glass of wine if you like, then cook some more in the afternoon, leaving you with plenty of food to take home and plenty of food for thought!

If you'd like to cook your evening meal under Nikki's instruction, then a DIY Dinner is for you! We'll spend a relaxed afternoon cooking our 3 courses, chatting & clearing up as we go, talking about tips & tricks, preparing the dinner table and finally presenting the evening meal whilst pouring a delightful bonne bouteille de vin!
See our Tariff Page for prices and packages.

Follow Us on Facebook for our day-to-day news, events and all things bloggy!